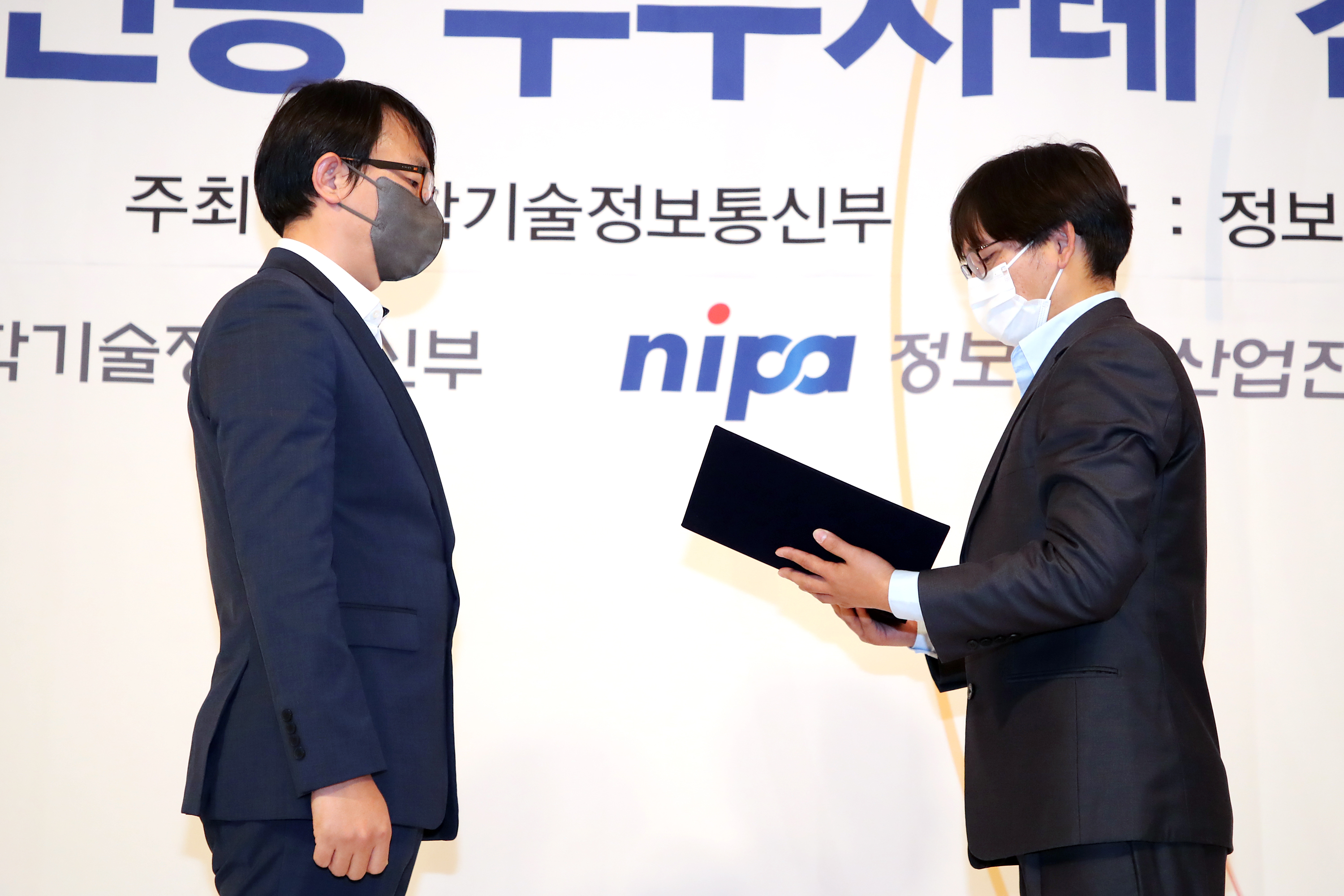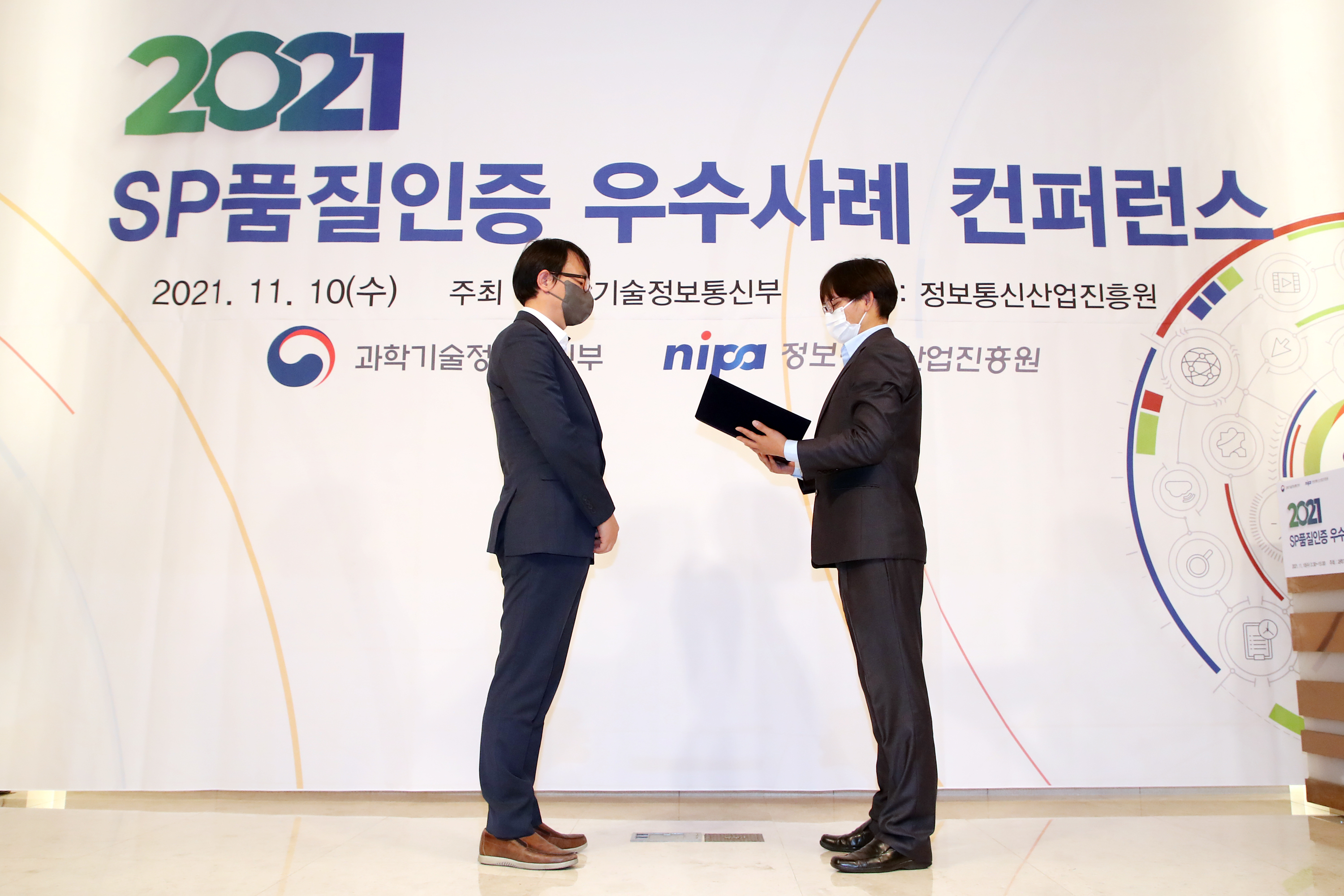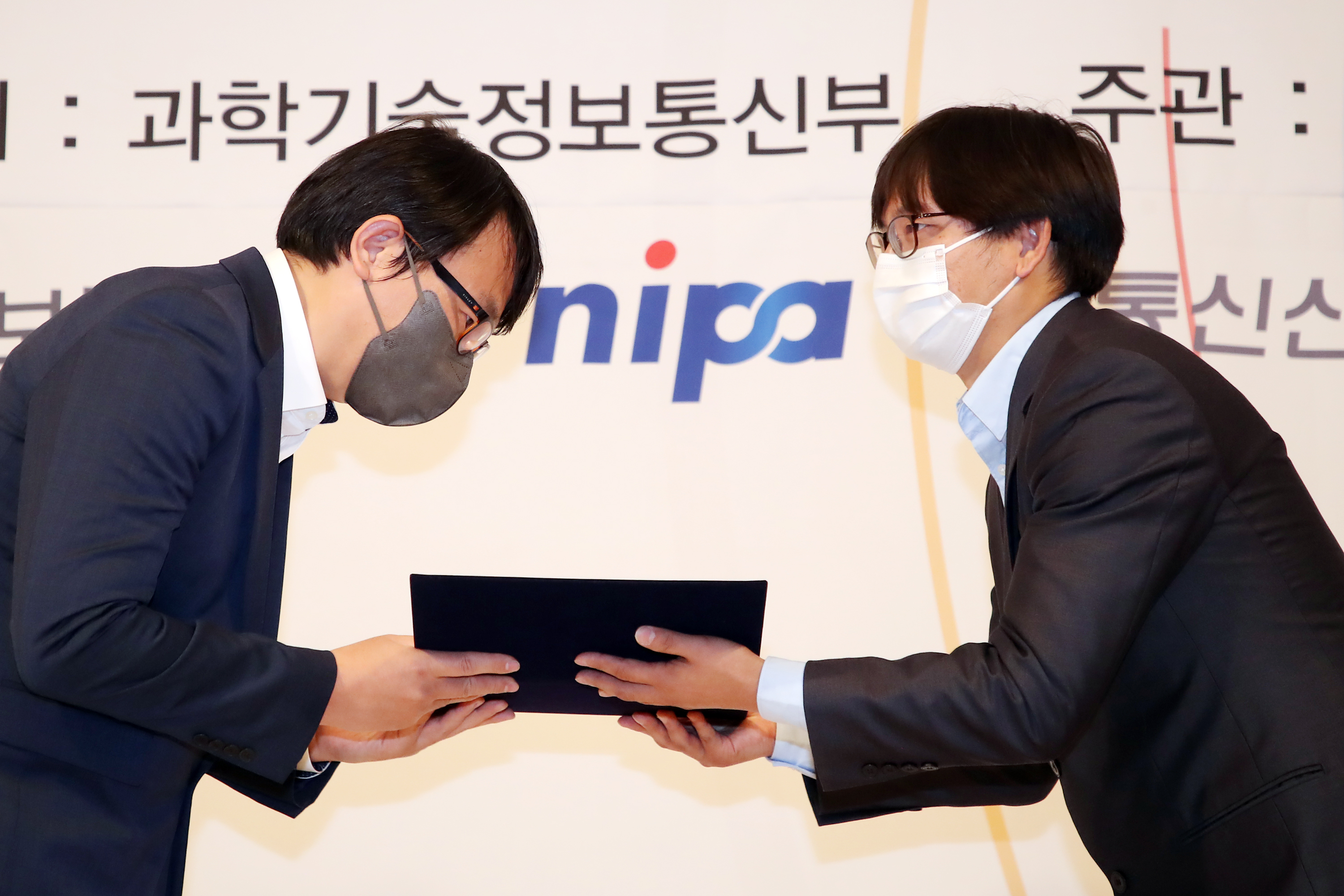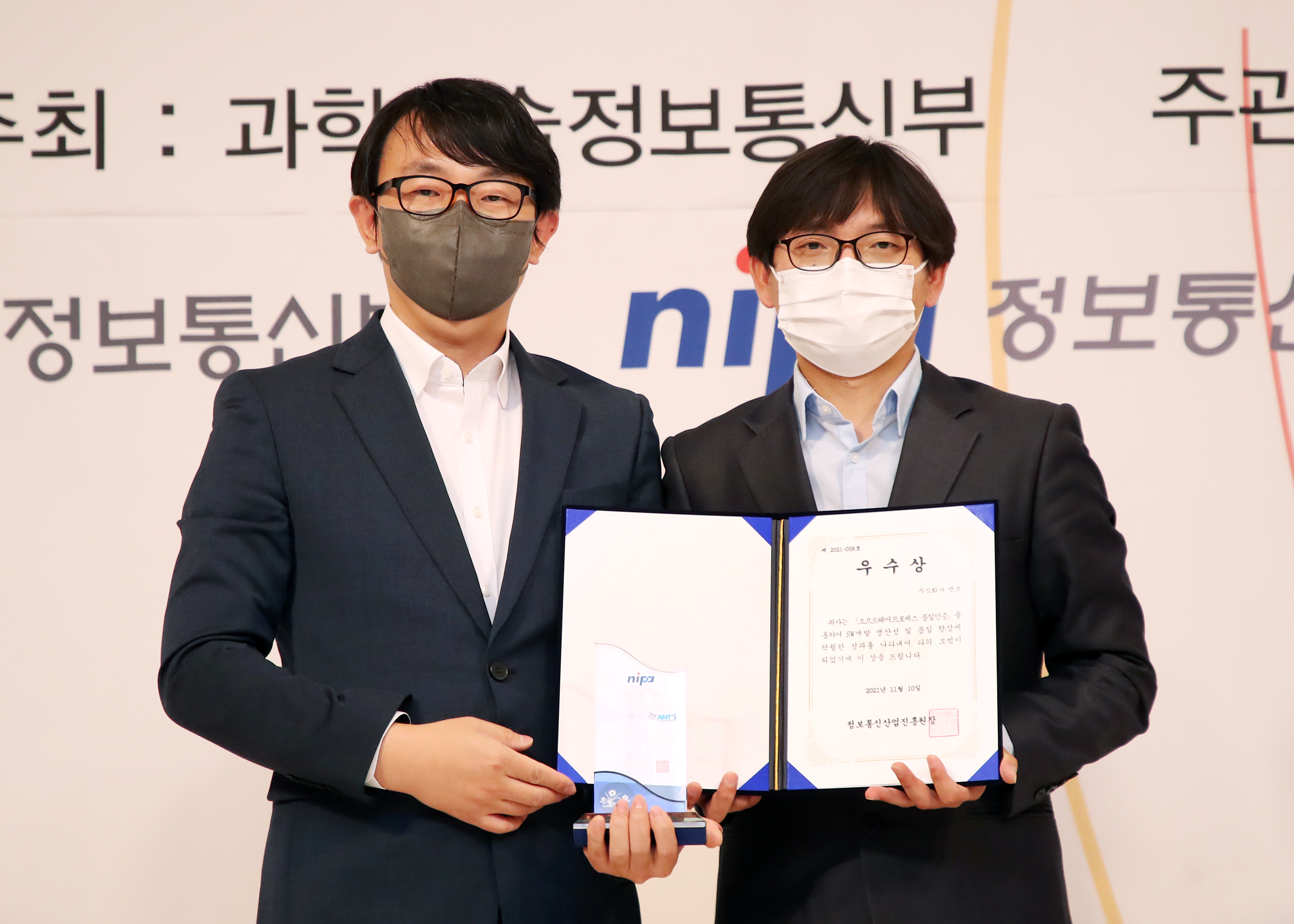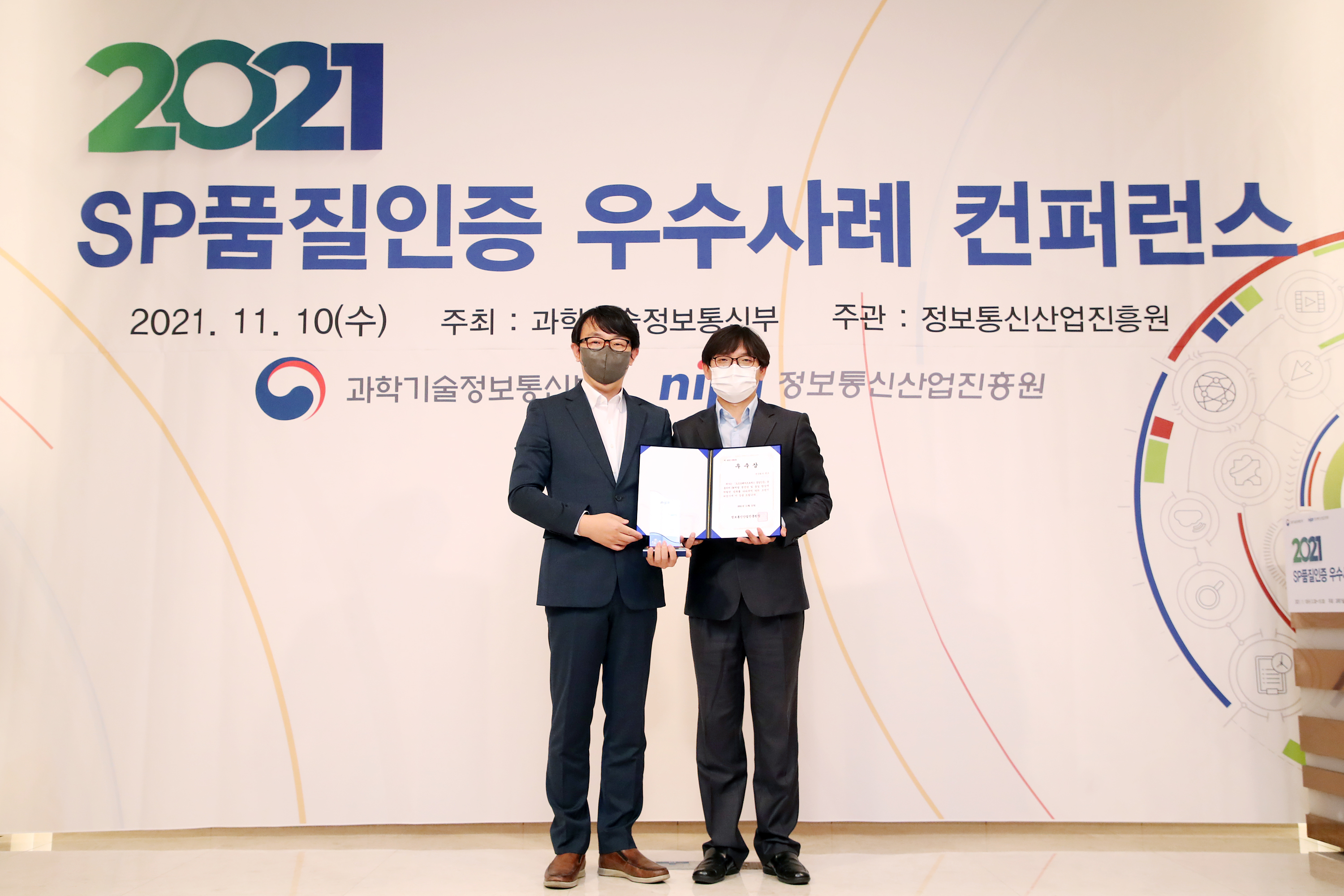 Won the 2021 Excellent SP Quality Certification
Excellent performance in software development productivity and quality improvement through software process quality certification
On November 10, the '2021 SP Quality Certification Best Practice Conference' was held by the Ministry of Science and ICT and supervised by the Information and Communication Industry Promotion Agency.
This conference is a place to inform about the SP certification system and share cases of SP certified companies. SP certification is for software companies and development organizations to examine and grade the SW development process quality competency level. It is a certification granted to companies with competence.
Ants Co., Ltd. received the Excellent SP Quality Certification by showing excellent performance in improving software development productivity and quality through the software process quality certification on the same day.​
2021 Excellent SP Quality Certification Award Click on YouTube