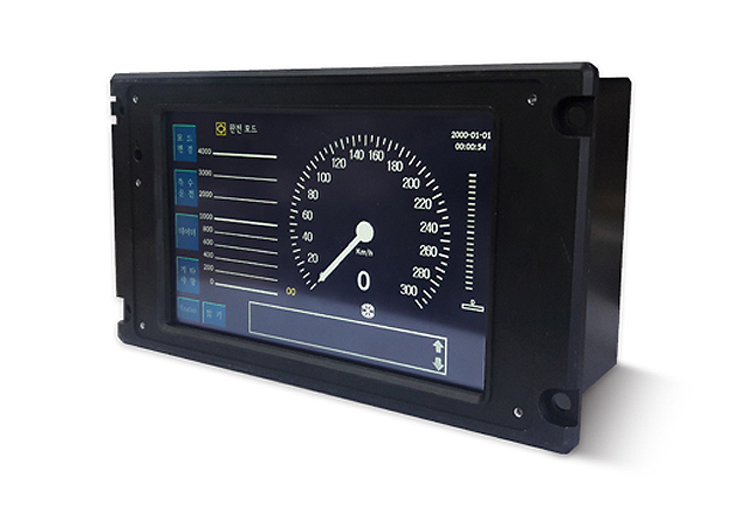 ANTS, localization of ATP monitors to help train safe operation
Self-developed ATP monitor for railway vehicles, pushing forward for safe driving.
ANTS (CEO An Tae-sung), a railway IT company, has localized ATP monitors. ANTS announced on the 22nd that it will self-development ATP monitors for railway vehicles and supply its to Korail.
ATP is a safety system that to show monitors the safety distance and proper speed between trains, prevents collisions or derailments. The ATP monitor is a device that supports safe operation of drivers by displaying train detection, orbital occupancy status, orbital availability and safety speed on the screen. As part of the Ministry of SMEs and Venture Business's purchase condition technology development project, ANTS has been working with Korail for the past two years to localize ATP monitors in Bombardier. ANTS domestic ATP monitor is compatible with the ATP system of electric locomotives as well as diesel locomotives, and is highly general-purpose. It is durable and easy to maintain. In particular, it is equipped with software (SW) that displays inputs and outputs that are developed according to the current status and environment of domestic railways, making it more convenient for drivers to use. ANTS and Korail plan to test on-site vehicles in the first half of this year and apply them to actual vehicles in the second half. Under the terms of purchase, ANTS will supply Korail alone for five years.
For the first time in Korea, ANTS obtained the "Train Vehicle Control Management System (TCMS) Level 1" certification of its MVB board for railway vehicles last year. MVB board is a communication control component that is mounted on various electric equipment of railway vehicles such as heating and cooling controllers and broadcasting and communication devices and sends signals. Bombardier is the world's No. 1 manufacturer of railway vehicles and is procuring parts with standardized specifications and excellent performance through TCMS certification. Bombardier certification means that it is applicable to all railway vehicles manufactured by Bombardier. With the development of ATP monitors and the certification of the Bombardier MVB board TCMS, ANTS plans to localize various electronic equipment for railway vehicles and expand its sales channels overseas.
An Tae-sung, CEO of ANTS, said, "The localization of ATP monitors and MVB board certification are representative examples that have proven our railway IT technology and competitiveness," adding, "We will continue to promote the development of localization of railway electronic equipment and establish ourselves as a railroad IT company that contributes to the development of the domestic railway industry."​